For those who have not followed much of the 2021 Dakar Rally, one of the world's most revered yet daunting motorsport events, should pay a bit of attention.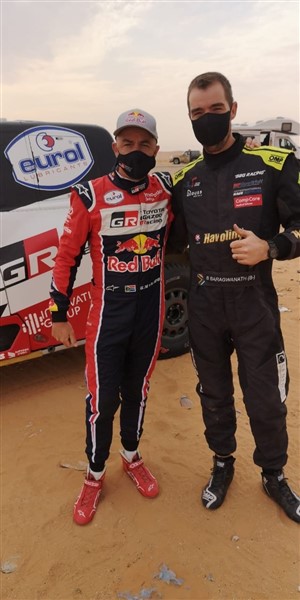 Not only because a host of South Africans are competing again in this year's race in Saudi Arabia, but also because a Limpopo born and bred racer and engineer is competing for his first time with a race car.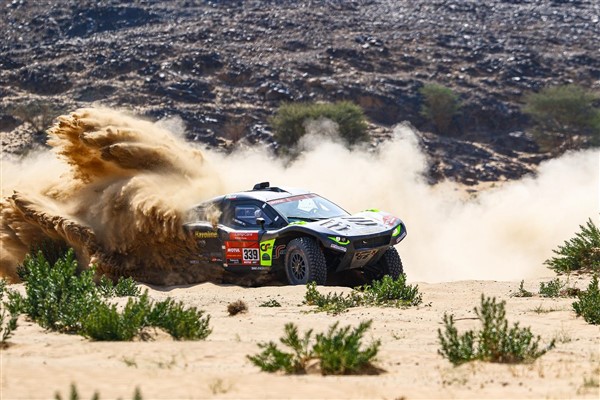 Brian Baragwanath hails from Polokwane and experienced his first Dakar rallies on a quad bike in South America. These days he has his own engineering firm in Pretoria. The lady behind the roadbook in charge of navigation, Taye Perry, finished her first Dakar just a year ago in Saudi Arabia, on a bike.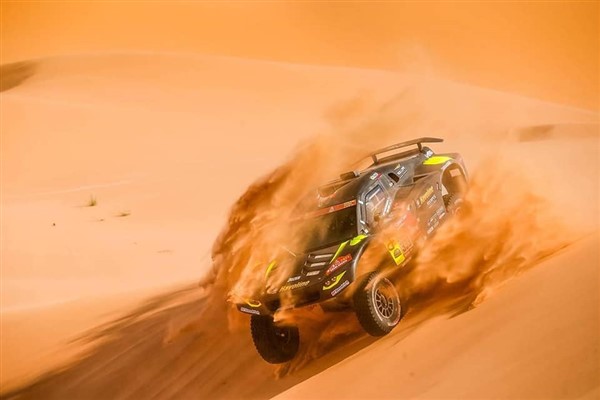 Both have high expectations in a Century Racing CR6 that has already proven how competitive it was on the world's toughest rally. Despite retiring from his first Dakar in 2015, Baragwanath impressed a year later when he claimed a third-place podium finish in the quad race. A severe elbow injury however forced him to stop riding and he turned his attention to four wheels.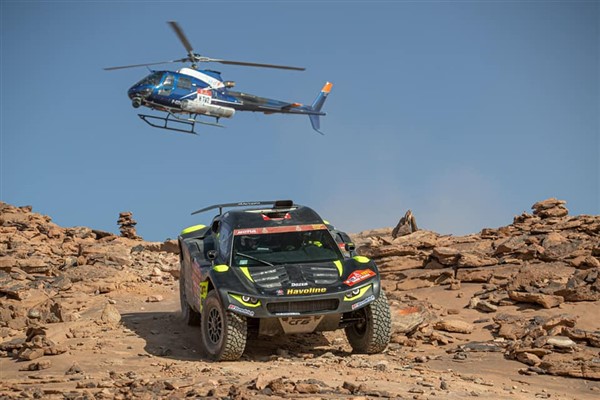 Baragwanath is the perfect man for the CR6. For several years now he has been working for Century Racing as an engineer. He therefore knows this car inside and out. Perry lived her dream of doing the Dakar last year and struggled her way through the dunes of Saudi to eventually finish in 77th position sharing the title, with Kirsten Landmann, as the first South African woman to finish the event.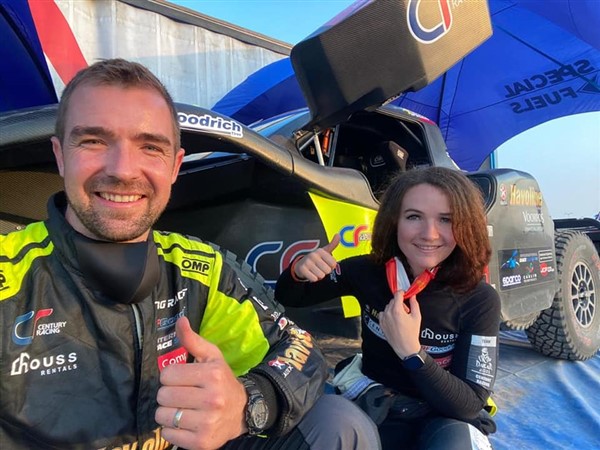 Perry, a part-time journalist, will again have plenty to write about after her first experience in a car with Baragwanath. Despite the lockdown, both were able to compete in the South African cross-country championship test together and will be aiming for a top 10 spot despite their rookie status.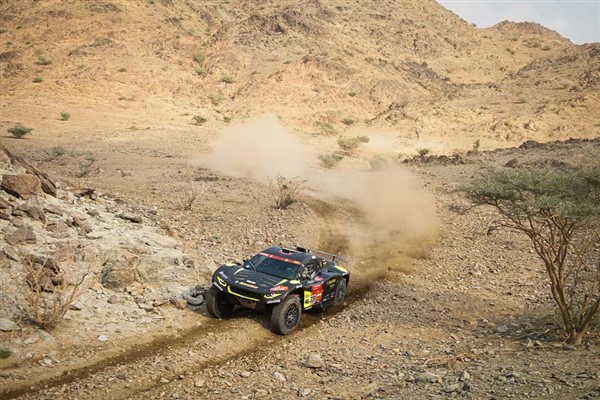 "I was looking for a new challenge. Of course, the engineering aspect is great. I work daily on the CR6. I had always wanted to come back to compete in the Dakar. And Century Racing opened the doors for this amazing opportunity," said the Polokwanean.
"I know that it's a lot more competitive in the car race, but we have a good base. The SRT team are our clients but we share a lot of information. We'll push for results without making too much noise. A good result would be to finish in the Top 10. Perry wanted to race in the Dakar again. We started working together on the South-African championship and it went really well. And it's also true that taking a South-African woman to the Dakar with me brings a lot of attention to the team."
Here is an update by Baragwanath of the stages they have completed so far:
Stage 1 – "It was an interesting and challenging day. Starting out we went through a swarm of locusts just after the start and it blocked the radiator completely. The engine overheated but we stopped immediately to clear the grill."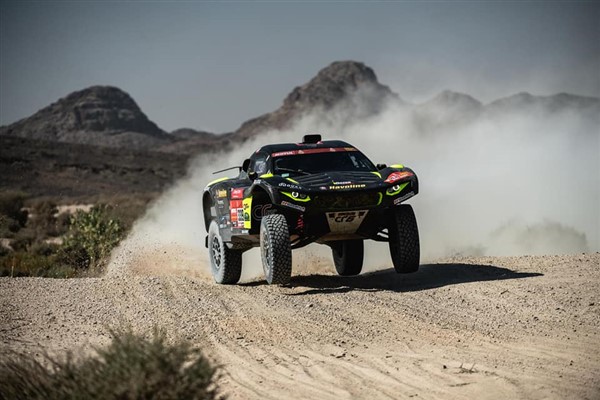 "There were some nasty rocky sections and luckily we made it through with only one puncture, but it's hard to go fast in these conditions without the risk of causing damage. We made four navigational mistakes and damaged a lot of bodywork in the bushy riverbeds. Can't wait though to see what tomorrow's stage 2 brings!"
Stage 2 – "Had to fight back hard after a silly mistake on the first dune belt. Perry got a bit buried in the sand, but take note, she might be small but she digs like a machine!"
Stage 3 – "As random we started the 403km stage our intercom failed. We quickly figured out a new sign language and all was looking good as we held a steady pace and attacked the dunes. We then got onto an open plain and found Carlos Sainz was backtracking toward, then we knew there was trouble."
"We searched for the specific waypoint for 30 mins and eventually gave up and skipped it. This resulted in a 20 minute penalty. At least our pace is good, and the car is still in one piece. Nine more stages to go. This is what Dakar is about!"
Stage 4 – "The longest day so far, having covered 813km. The special stage had its technical, rocky and canyon bits, but it was mostly fast open racing with equally fast paced complex navigation, which meant making up time wasn't going to be easy, as in the auto class we're limited to 180km/h."
"Which is exactly the speed at what we raced most of the day! We have been on the edge of speeding penalties and fines, along with everyone else. Today we had another puncture to deal with, and in all the heavy dust trying to pass multiple people at a time we missed one or two notes, causing us to circle back." "But considering all, we had a really consistent and clean day. Everyday is an experience and an improvement in one way or another. Bring on stage 5!"
>