The International Bodybuilding and Fitness Federation Africa (IBFF Africa) held its first Pro Diva Show on Saturday the 7th of November in Roodepoort. This is the return to the arena after the lockdown started in March which prevented sportsmen and women from participating in any form sport.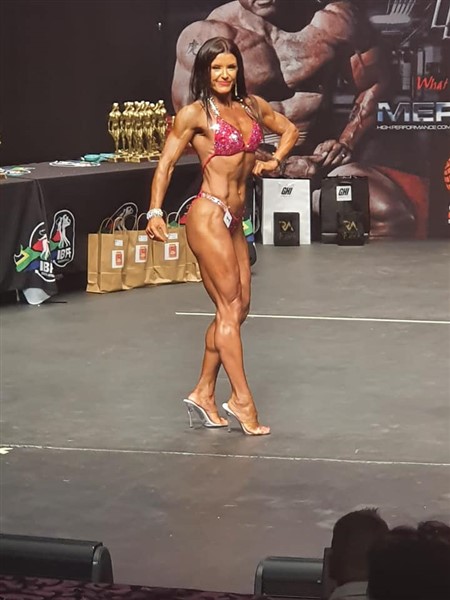 Tzaneen's professional bodybuilder and fitness trainer, Tracy Petersen, competed at this Pro Diva Show on Saturday and added yet another trophy to her award-winning titles cabinet. She entered for the Fitness and Fitness Over 40 divisions and went on to win the Fitness category.
"The rules of IBFF Africa determines that you can enter more than one division, but if you won a category, then you are not allowed to compete in the remaining category or categories. By winning the Fitness division, it eliminated me from competing in the other remaining category," said Petersen.
Like any professional sports person who aspires to reach the highest level possible, Petersen aims to compete and prove herself against the best in the world. That is one of her ultimate goals. She has also received the required Pro Card* that enables her to compete at professional international contests.
A IBFF Africa Pro Card is essentially the golden ticket that proves you have put in the hard work and have competed in amateur level competitions and won. You cannot apply for a Pro Card, nor can you obtain one by being discovered, or from doing "okay" in a bodybuilding or physique competition.
"I would like to compete on the international stage again, to be able to share the stage with the best in the world. Competitions of this nature are very draining though, and requires plenty of preparation beforehand."
The next event is an international competition to be held in South Africa. Petersen is currently training to compete in the IBFF Africa World Cup Pro-Am competition on the 5th of December at the Vodaworld venue in Midrand.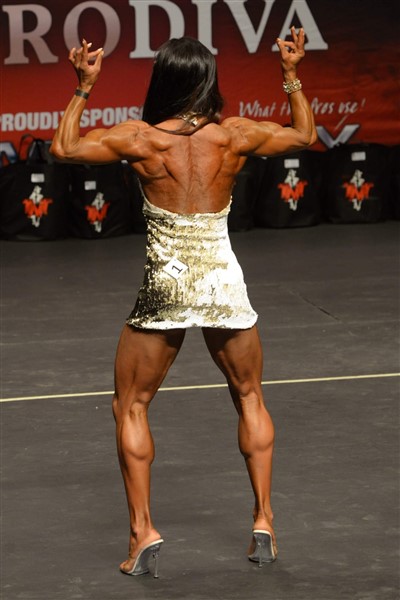 "What makes it especially difficult preparing for competitions and keeping my body in tone, is the fact that I have to follow a strict protein-based diet. That, while my daughter is having pizza! It surely takes a lot of commitment to stick to my diet, but it is not easy at all."
"My daughter, Leah, is certainly one of my biggest supporters. She's almost like my own personal coach. Even at shows, she will indicate to me when am I not doing a pose correctly. She is very good and could most probably teach some bodybuilding trainers a thing or two."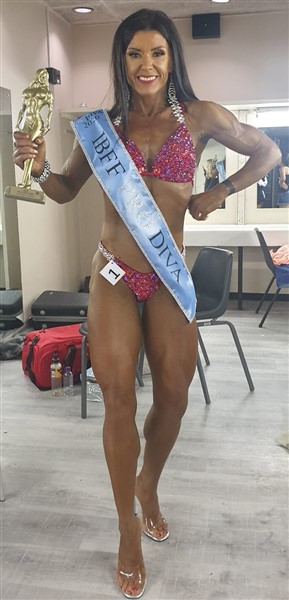 Petersen said it's easy to pose in front of the mirror, but a whole different scenario when one is on stage. "I do not realise sometimes when I am doing something wrong. That is where my daughter's support comes into play. She even helps me with the selection of my outfits for competitions."
Being a businesswoman working for herself, and a personal fitness trainer, Petersen has little choice but to get up early in the morning to spend at least two hours in the gym for her daily training session.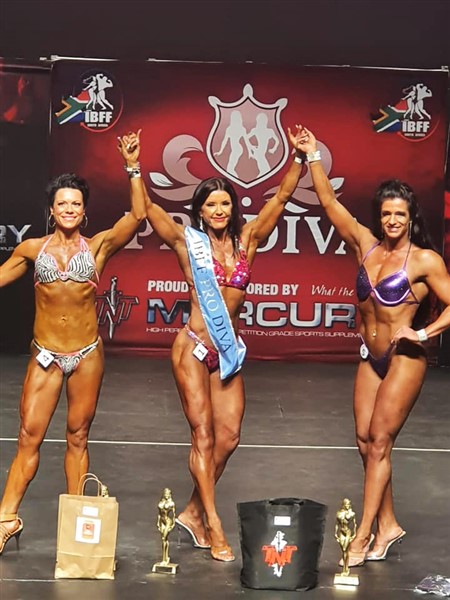 "This sport can be a real patience tester, but it is definitely worth the while when you reap the rewards for your hard work. I would like to focus on my weak points and to improve on that. For the future I am thinking of rather doing one event per year which would suit me better. Aside from the hard work and time it requires, it also costs a lot of money to compete at this level." Those interested in sponsoring Tracey for the upcoming IBFF Africa World Cup Pro-Am competition on the 5th of December at the Vodaworld venue in Midrand, and for future events, can contact her on 063 136 7090.
>