On Saturday the 24th of October representatives and supporters of the Move1Million movement in Tzaneen once again staged a friendly non-political affiliated protest as part of their awareness campaign, this time yielding their placards at three various parts of this town.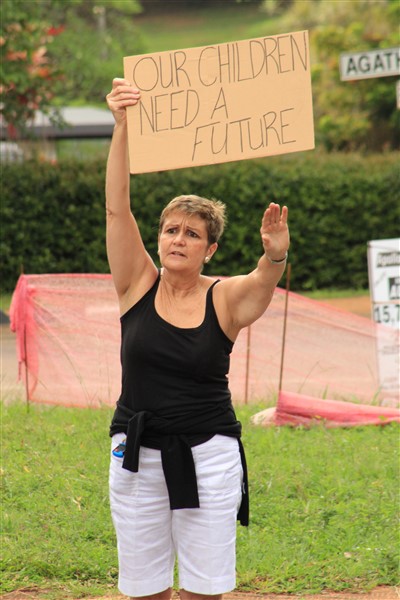 Motorists were encouraged to blow the hooters of their vehicles to help make a change next to the road at the Lifestyle Centre, at the corner of Boundary and Claude Wheatly Street (on the corner at Ben Vorster High School) and the road exiting Tzaneen towards Nkowankowa.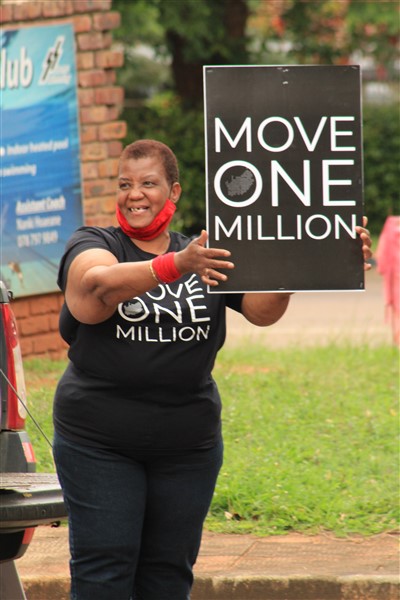 Aside from having non-political affiliations, this movement encourages or call on every person, regardless of race or religion, to join and stand with other supporters to help effect changes that will be beneficial to persons living in South Africa.
This movement basically say a big no to corruption, gender-based violence, poverty, discrimination and a definitive yes to the people of South Africa being heard. The movement also makes its clear that there are only two factions in this country.
The one faction are people who will stand and watch South African burn. Those are persons like state officials and politicians who are corrupt to the core and persons who condone such disheartening actions. These are the people who have visions of advancing only their lives and those close to them.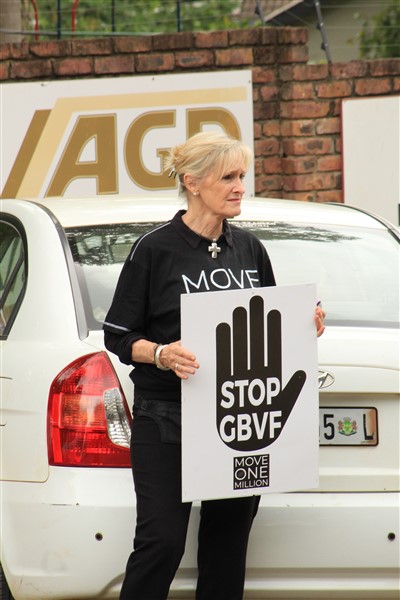 Then there are the peace loving, honest, respectful, and sincere persons who are more than willing to work together towards a greater good for South Africa. The Move1Million supporters wants to find a way to improve South Africa together.
Thanks to freedom of speech and a free media to expose all criminal injustices affecting the general tax paying public, the poor, and unemployed millions of South Africa, is it hardly enough to make a change. That is where the Move1Million movement comes into play.
It is to encourage all South Africans to join hands in unity and make their voices heard for a better, economical stable and crime free South Africa. The Move1Million movement will not tolerate hate speech, racism and individuals who set to divide. It is no state secret who those people are.
Altha Addison, Field Representative for Move1Million in Tzaneen, said the movement is certainly not a charity organisation, but would like to encourage all Move1Million supporters to unite to help poor communities.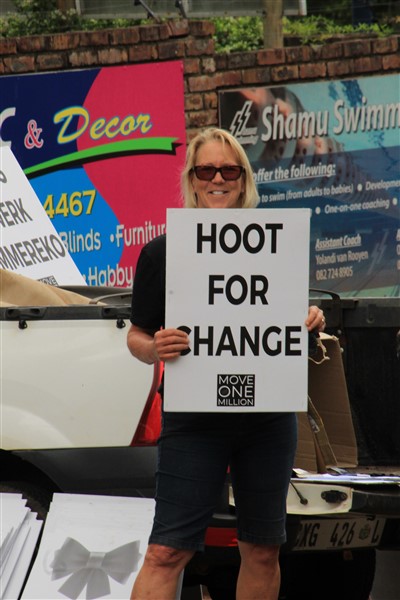 Especially those who are in dire need after the very much questionable Covid-19 regulations left them even further impoverished than what they were before this so-called deadly virus struck the shores of South Africa.
But it is not being generous or charitable, but also help poor communities by teaching them how to create employment and being self-sustainable through support setting up vegetable gardens, amongst others. Join hands with Move1Million and be part of the change for a genuinely greater South Africa and for all living here.
>