To fully complete a transfer process should take anything between 6 to 8 weeks. This also depends on the municipality, deeds office and transferring attorneys. If there is a proper flow of communication between the agent and attorney, this could be done quick and effortless.
Transfers might be delayed due to unforeseen circumstances. In this case it is crucial that the parties communicate the problem. Agents with the relevant experience and skills should be in a position to assist the buyer/seller/attorney to successfully solve these.
Unfortunately with the latest changes regarding processes of applying for lost deeds and the Covid-19 pandemic, that sometimes leads to closure of offices, we have been experiencing heavy delays.
At our offices we have the expertise as well as the professionalism to assist our clients with the neccessary advice. We cannot guarantee a smooth ride but we can guarantee the help to make the drive more pleasurable.
You have finally found your ideal home or found a purchaser for your existing property and signed an offer to purchase. So what happens next?
Below we will detail a quick process table as to what happens and what to expect during the transfer process.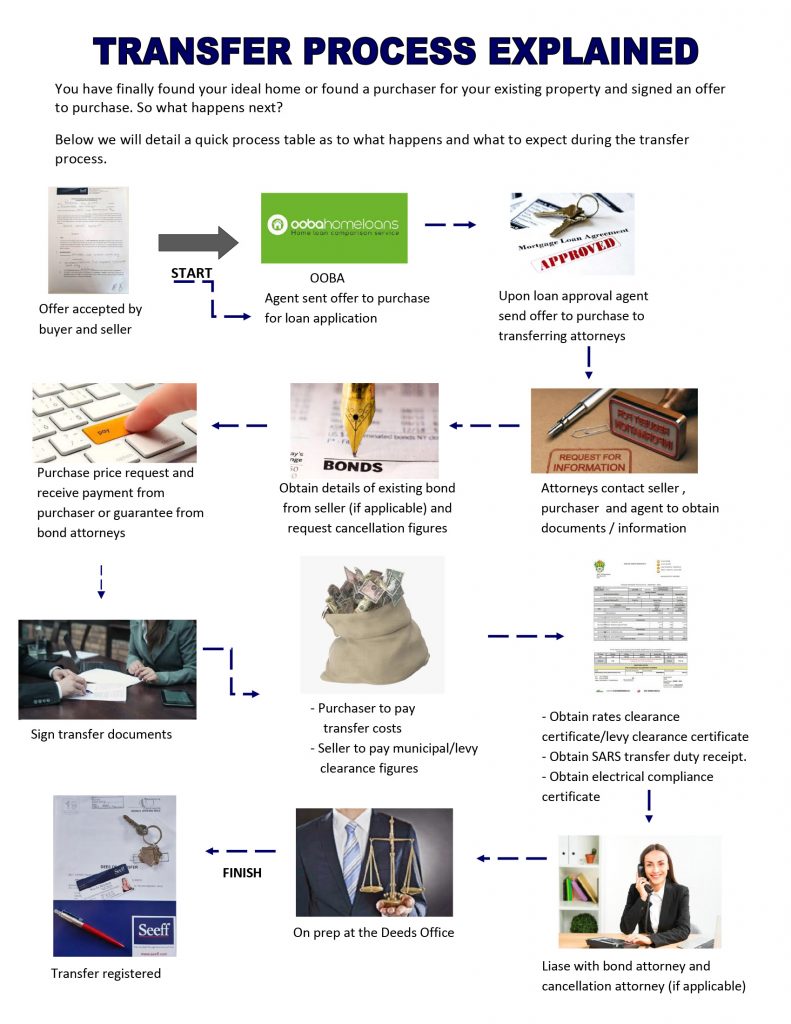 >