Horse riders from Tzaneen and surrounding areas along with competitors from as far as Gauteng and Mpumalanga took part in the first show event for the year under the National Barrel Racing Horse Association (NBHA), the governing body for this sport.
This event which attracted a total of 49 contestants was hosted by the Thundering Hooves Club at the Dusty Hill Western Venue from Friday the 25th until Sunday the 27th of September.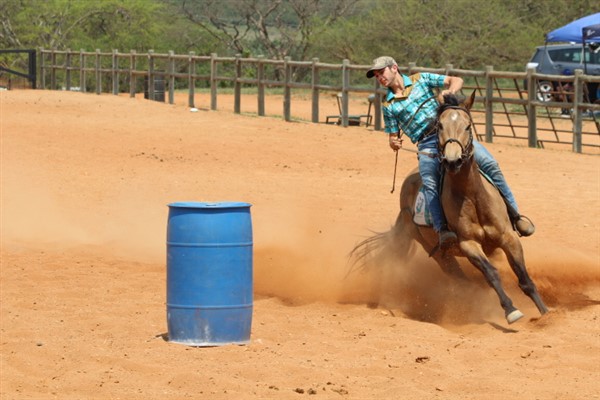 There were a host of activities like barrel racing and pole bending which requires speed and accuracy. These items are especially popular for contenders who have a liking for speed.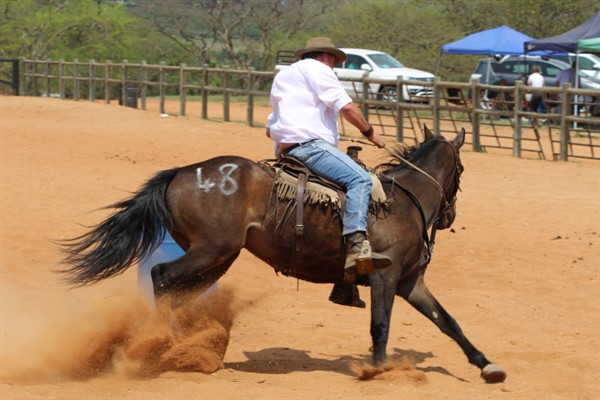 The event attendees also got to grips with roping by using an imitation of a calf. On the final day there was also a ranch-work presentation which provided for plenty of entertainment because of the concentration this item requires.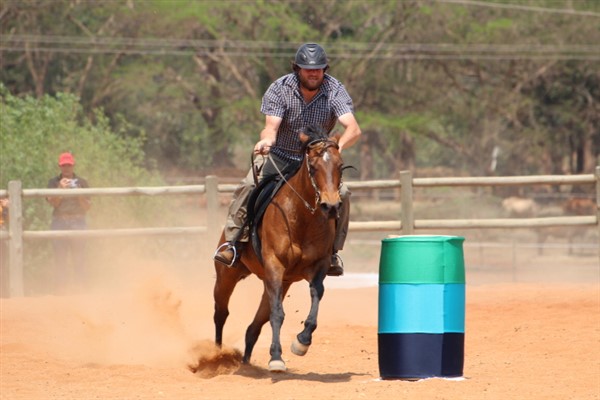 The NBHA is mainly focussed on barrel racing, although it is in the early stages of looking into more activities to present at upcoming events. The sport's origin is from the USA.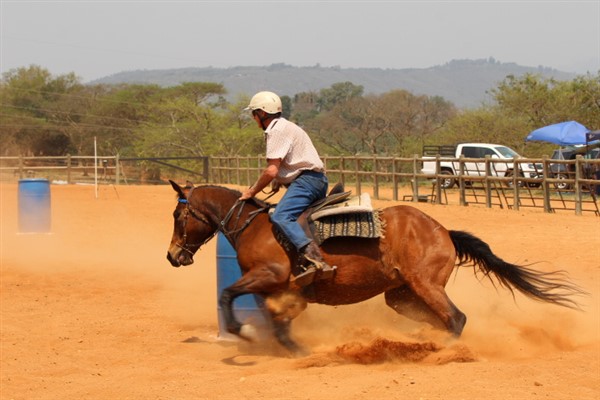 What makes barrel racing so popular is that it offers cash prizes which motivates the competitors. Persons or rather horse back enthusiasts who are interested in this sport and would like to know more about it, can contact Zonya Beukes (chairperson of Thundering Hooves) at 076 758 8866.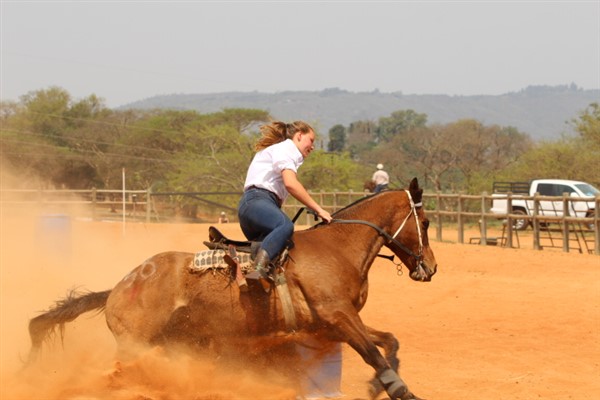 More about barrel racing:
NBHA South Africa shares a passion and love for its equine friends and Barrel Racing. This organisation has joined forces with the official NBHA in the U.S, which are affiliated in 12 countries, to build and promote Barrel Racing as a sport in South Africa.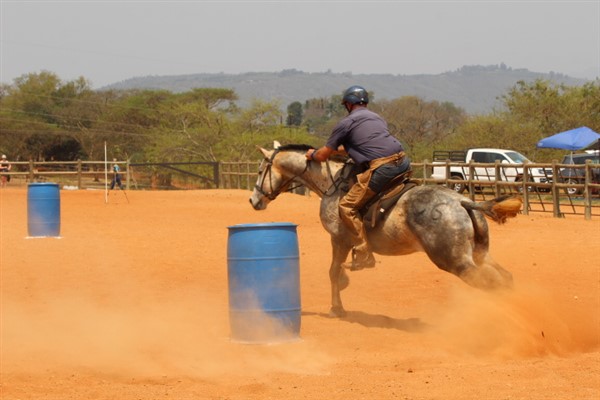 NBHA SA aims to build and provide its best riders with an opportunity to compete in the NBHA world championships. The National Barrel Horse Association, headquartered in Augusta, Georgia, is the largest barrel racing organization in the world.
In 1992, the NBHA revolutionized the barrel racing industry by pioneering the divisional format, which allows riders of all skill levels a chance to win money and prizes in barrel racing competition.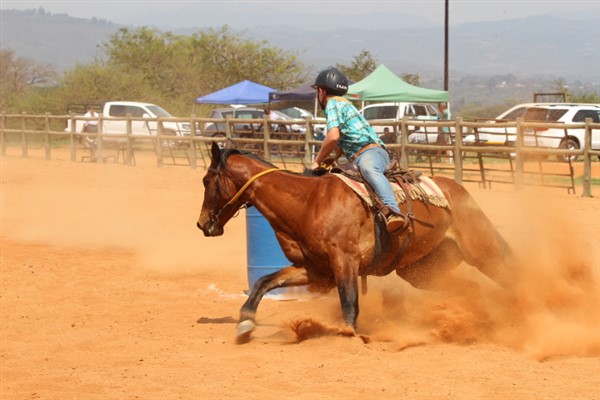 This organisation is busy looking at sponsors to provide members with benefits and help grow this new initiative in South Africa. NBHA also offers clinics throughout the year to help riders train and ride their horses professionally, become better and in turn put South Africa on the map.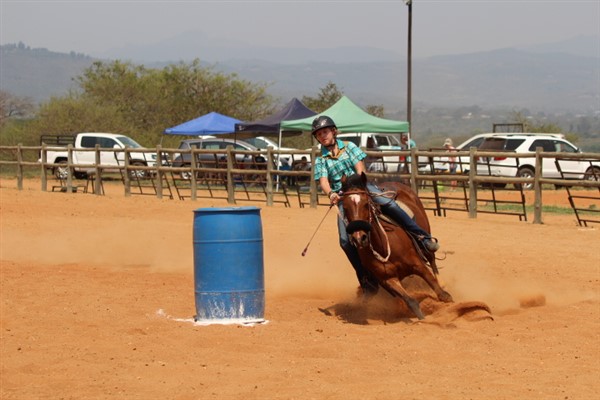 Dusty Hill is an approved South African Western Mounted Games (SAWMGA) venue which is regarded as the best arena in Limpopo for this kind of sport.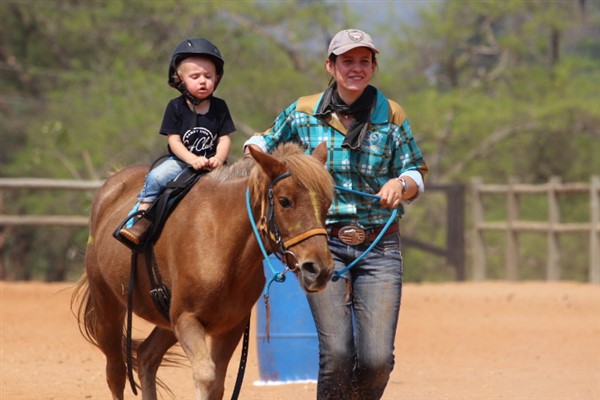 Bulletin spoke to the owner of Dusty Hill and chairperson of Thundering Hooves, Zonia Beukes, about this relatively new sport that had found its feet, or rather horseshoes, in South Africa.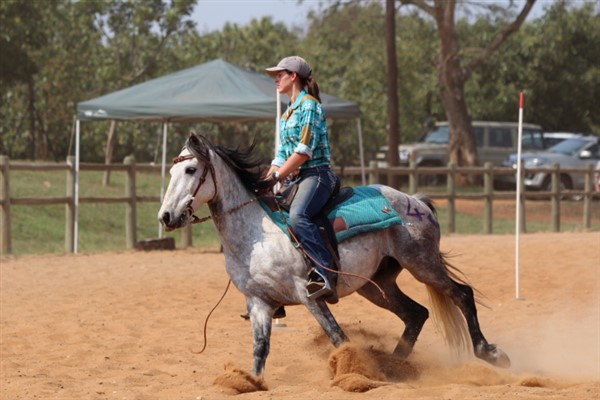 "Thundering Hooves is a multi-discipline western club which consists out of some great members who shares the same passion for this sport. We at Thundering Hooves are super excited as we to look forward to a very successful NBHA season for 2021.
>