Fire departments from both the Kruger National Park and Phalaborwa fire station were needed to extinguish a fire that ripped through a shop on Wednesday night, the 9th of September.
The SANParks shop in Letaba Rest Camp is said to have started burning some-time before 21:00 according to reports from personnel within the KNP.
In a video captured by Johan Brits that went viral on social media, the shop is engulfed in flames and Brits can be heard saying "Hier brand Letaba se winkel, die kant van die winkel, iets brand. Argh dis jammer!" which can be loosely translated to "Letaba shop is on fire, well the side of it, something is on fire. This is sad."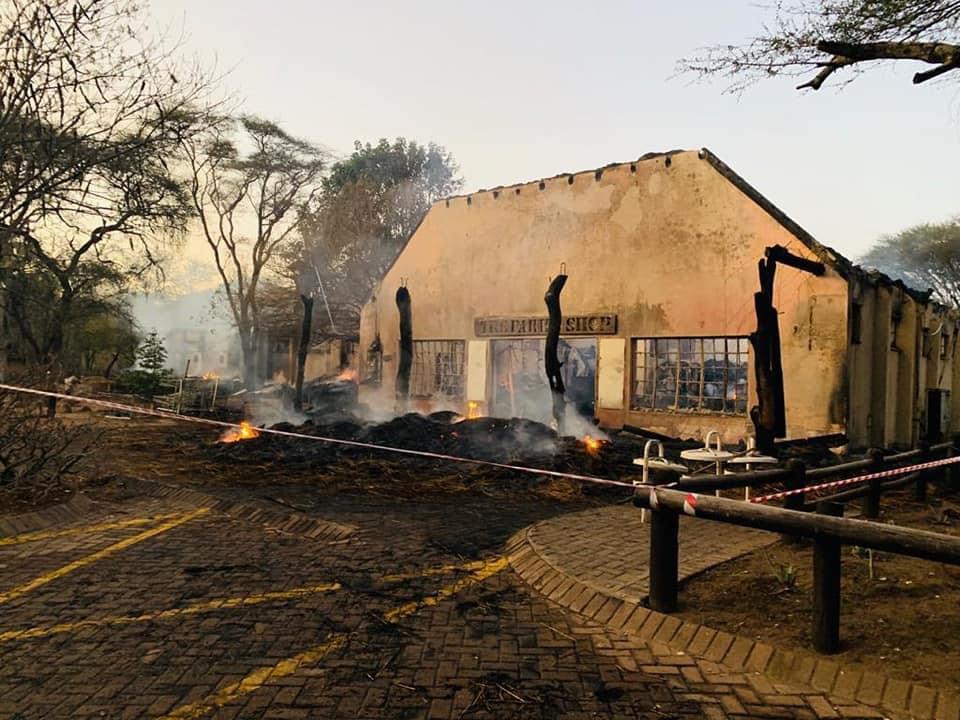 The video was viewed more than 15 000 times in less than an hour. The cause of the fire is unknown at this stage, however, Bulletin can confirm that the fire was first noticed by a safari ranger, John Adamson, who was on a late-night safari.
According to a source, Adamson was on a game drive that had started at 20:00 when he noticed the back of the shop on fire and alerted authorities
The firefighters had their hands full as they battled the fire throughout the night and in a video seen by Bulletin on Thursday morning, captured on that morning, the thatch rubble on the floor was still burning up.
SANParks later confirmed via their twitter handle that there was indeed a fire in the Letaba rest camp. "KNP is sad to announce that a massive fire broke out in the Letaba shop on Wednesday evening. The cause of the fire is unknown at this stage. Staff and emergency personnel are busy trying to bring the fire under control. No injuries were reported," read the statement.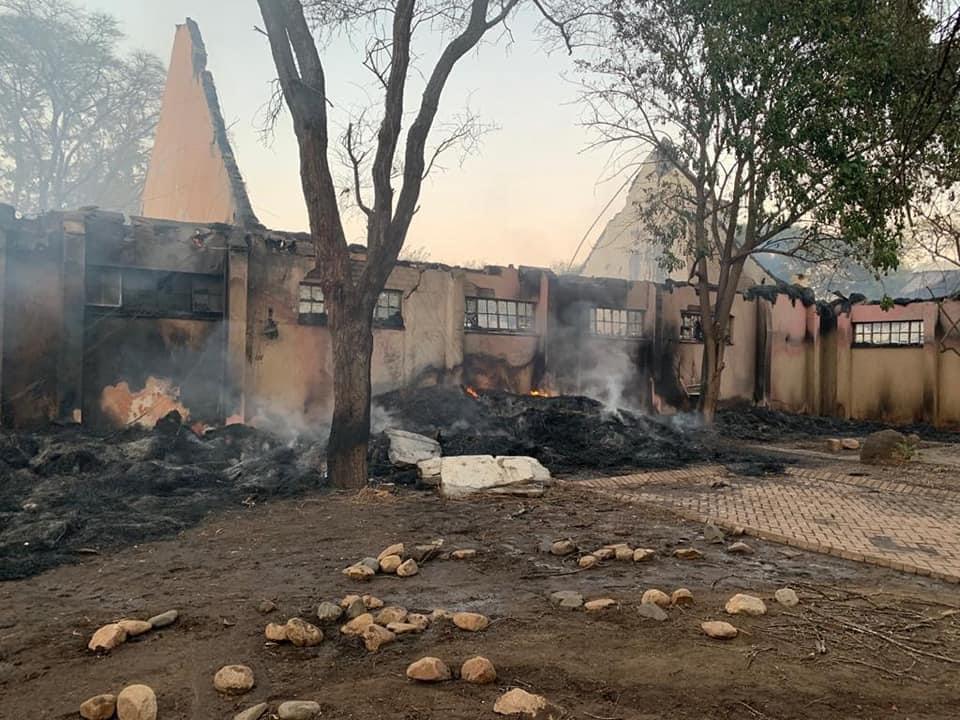 The park went on to confirm that the fire was brought under control on Thursday morning without any casualties. "This morning guests and staff are waking up to a horrible sight of the burnt TV room and shop at Letaba Camp. Investigations into the cause of the fire have commenced," read the statement, which also thanked those who were involved in extinguishing it.
>